What we did
Creative Campaign
Visual Concept
Design
Client
Thyssen-Bornemisza National Museum
Year
2020
AWARDS
Silver Laus Award 2021
A mysterious visual identity shyly showing unknown characters from Thyssen-Bornemisza National Museum collection.

Thyssen-Bornemisza National Museum commissioned us to develop the visual identity for #aperitivosthyssen, a serie of summer concerts held on the museum's terraces. We focused on translating into a visual system the curatorial concept created by Pedro Portellano: 'Anonymous. Songs for an unknown character', which focuses on exploring those characters that we contemplate in works of the collection and of whom we do not have a biographical account.

Each invited musician or group will dialogue with one of these characters without identity, endowing them with a vital story, and paying tribute to them through their music.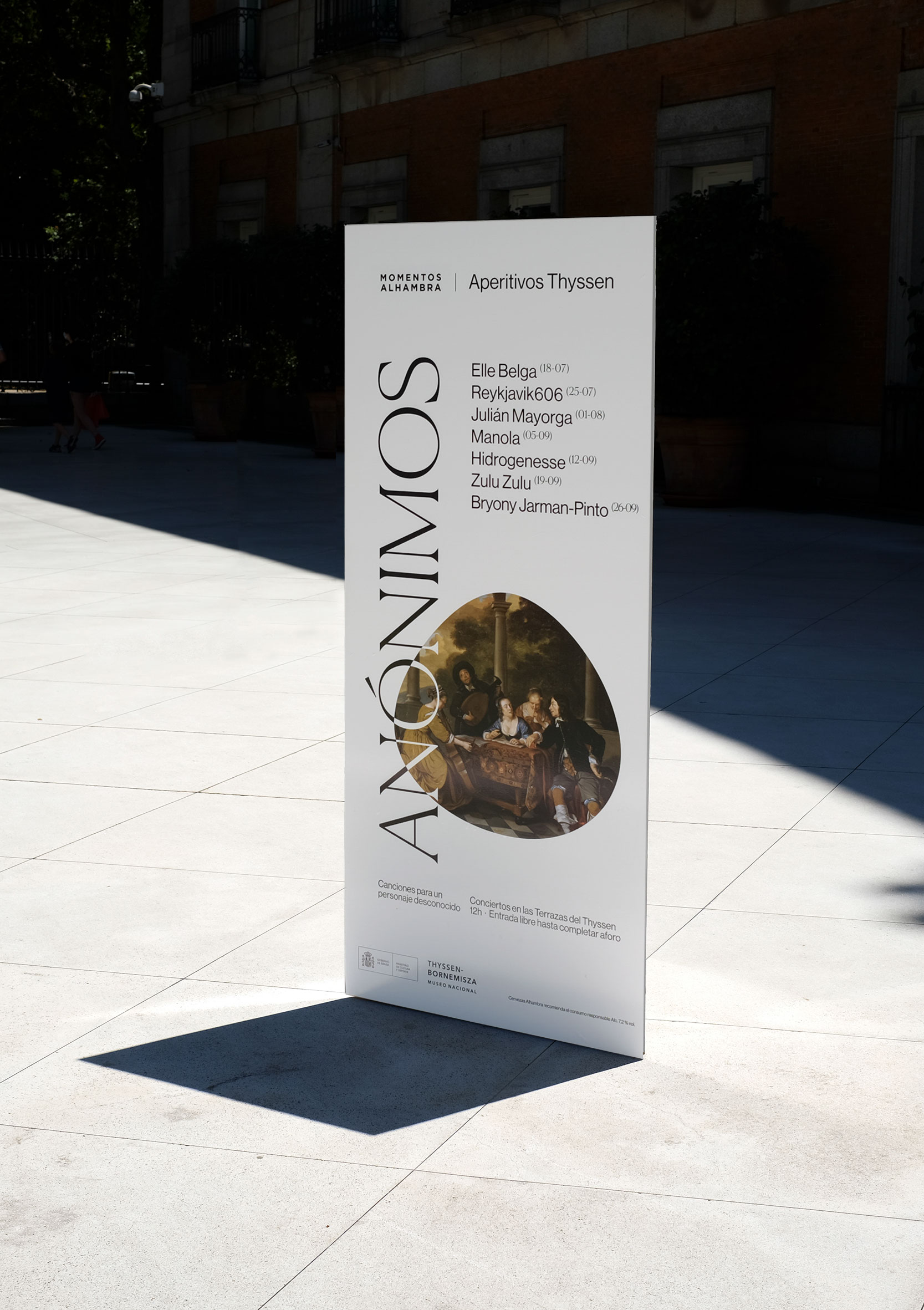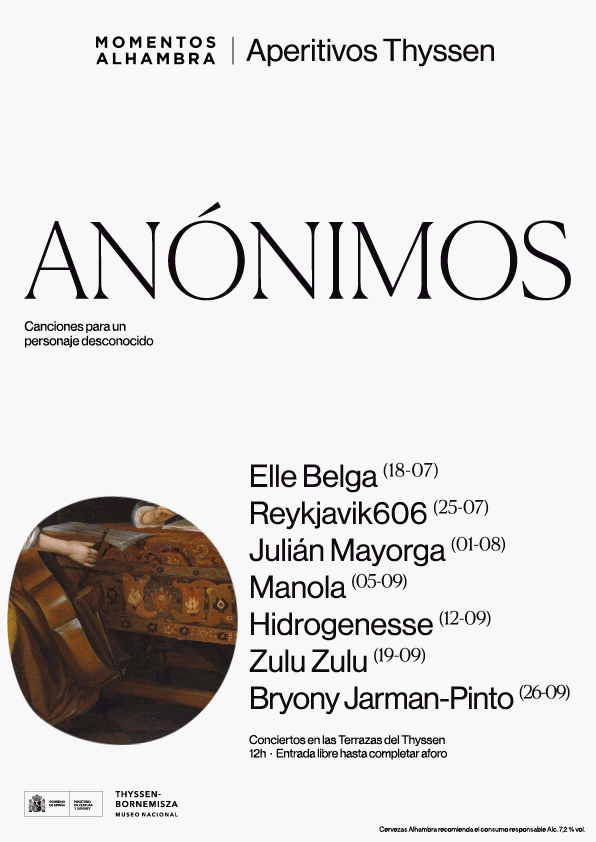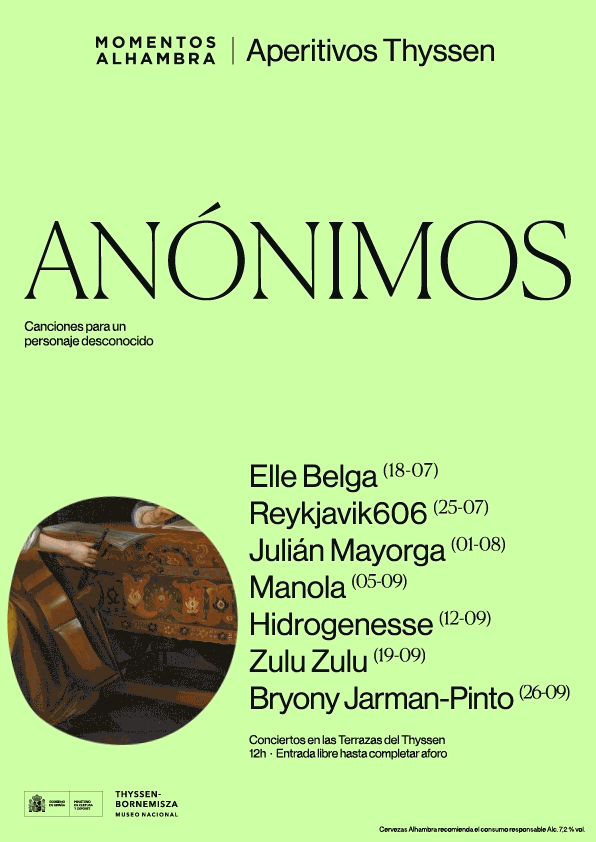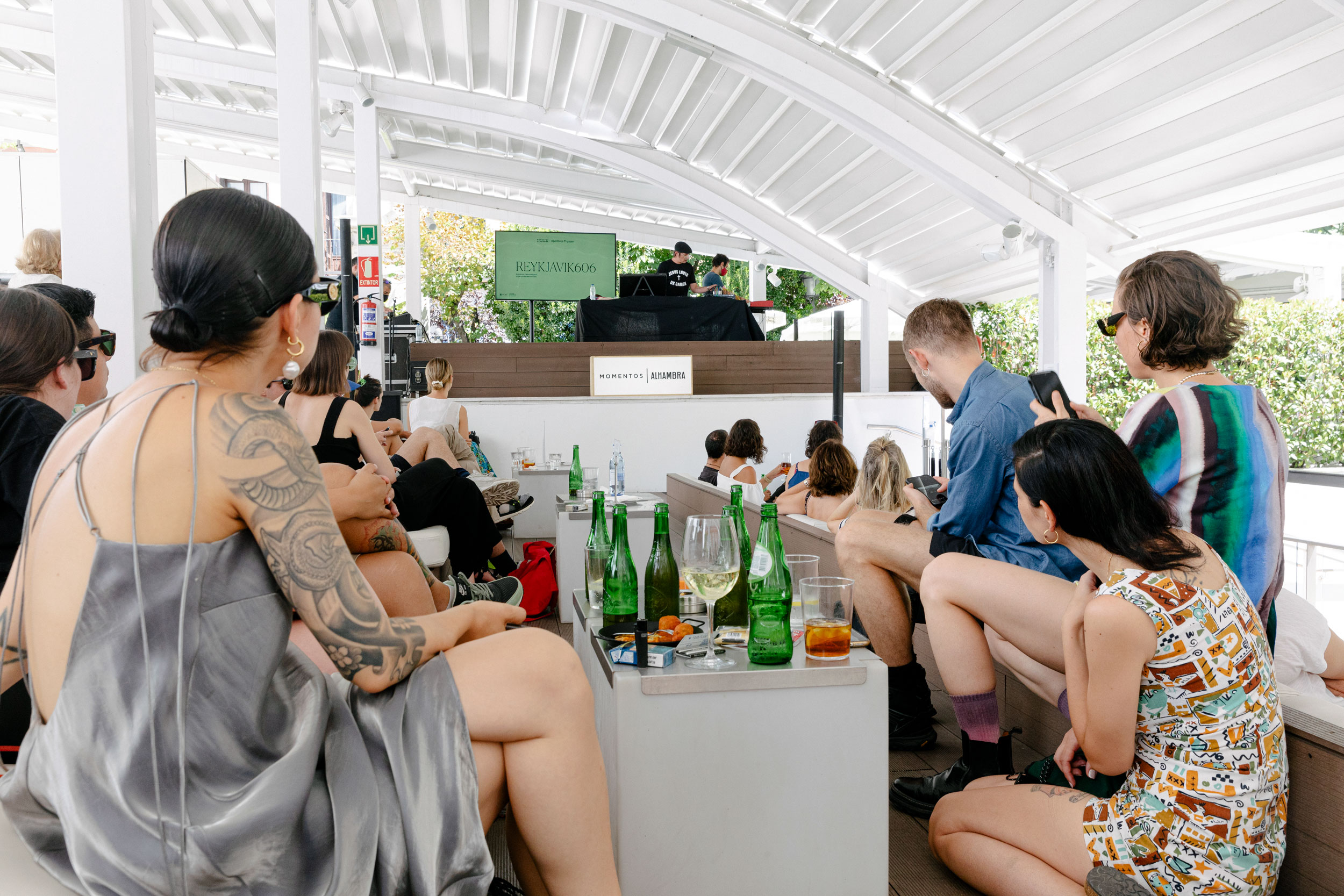 Client: Thyssen-Bornemisza National Museum
Creative Direction, Visual Concept & Design: Rebeka Arce
Animation: Nacho Velasco
Curated by: Pedro Portellano
Thyssen-Bornemisza Museum team: Pepa Octavio & Antón González