What we did + PLEID ST.
Direction
Art Direction
Production
Graphic Design

Year
2018
Santa K performs the latest dystopian short film by the creative duo Pleid St. and Rebeka Arce.

'Overdose' is a bunch of ignorant society. It´s a mixture of anxiety of consumerism, artificial affection and time wasted. What is consumerism provoking inside and outside us?. Four different characters represent four ways of consumption: relationships ('Pleasure'), food ('Eat junk'), money ('Waste') and drugs ('Dope'). The story shows how each character experiment a body and mind transformation after the consumption. Feel free to interpret what 'Overdose' wants to tell you. Is this a culture of consumerism or a culture of manipulation?

'Overdose' won a Laus Bronze 2019, Vimeo Staff Pick, LAFFF 2018 and was published at Hyper Animals, Neo2 and Behance Gallery, among others.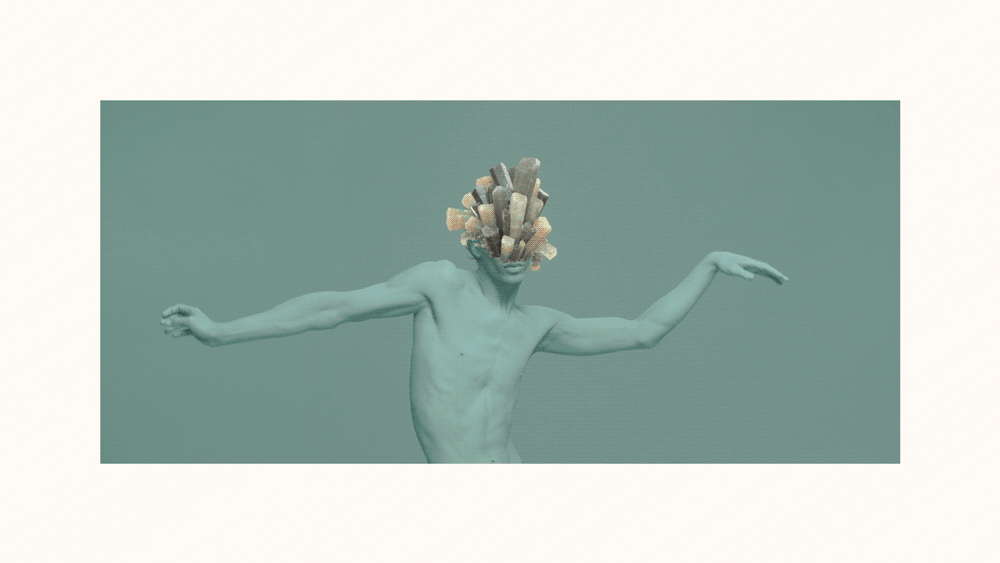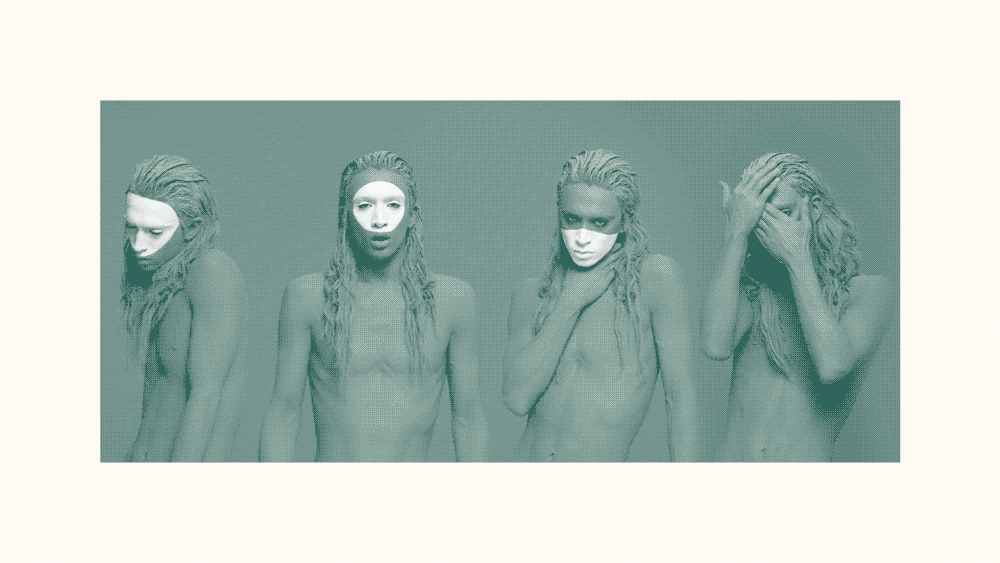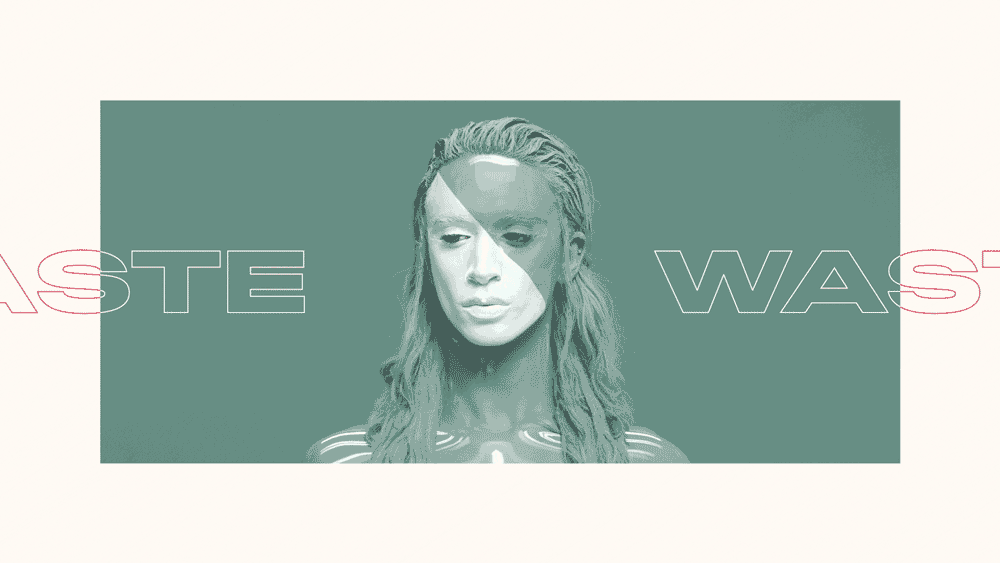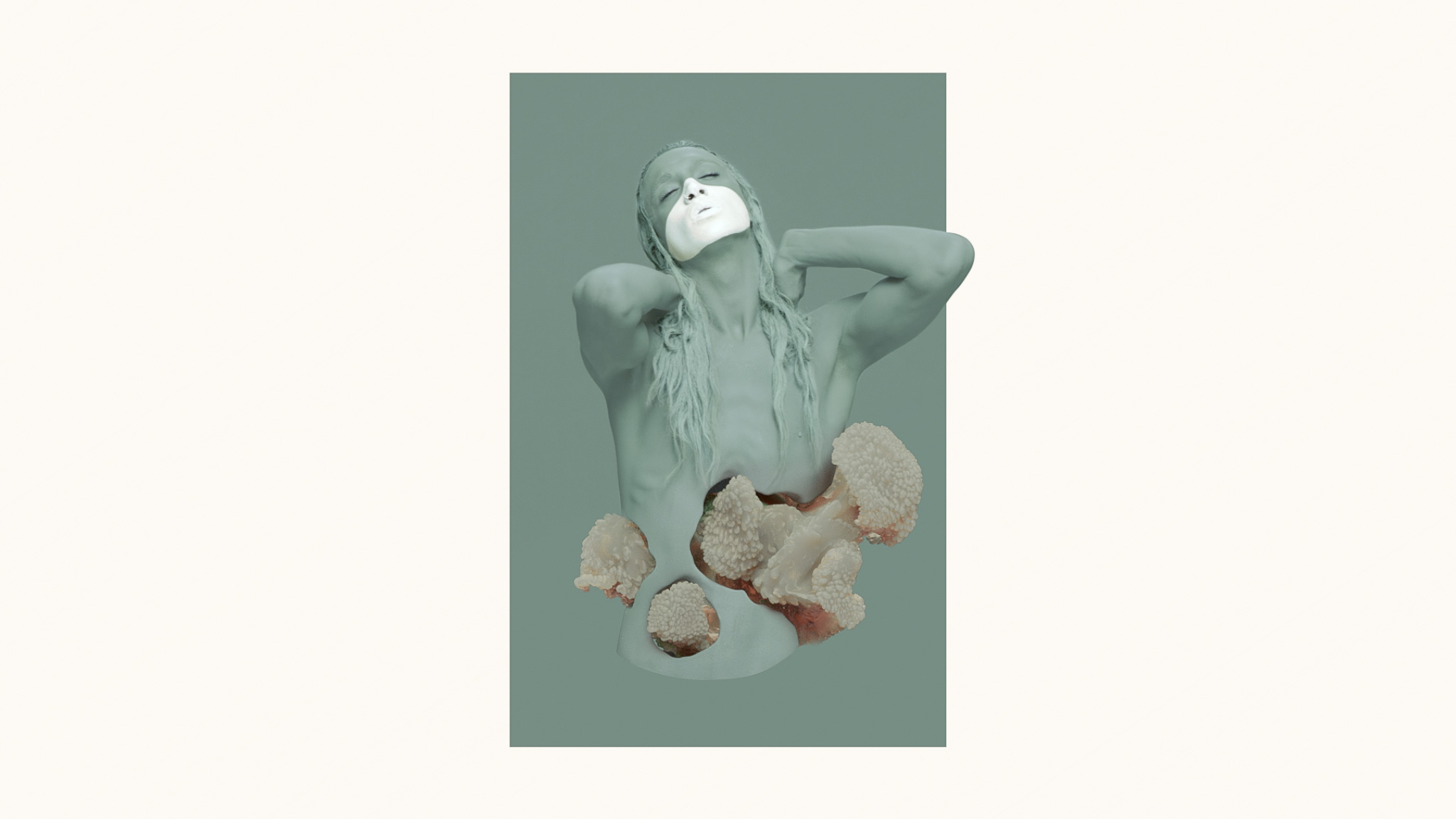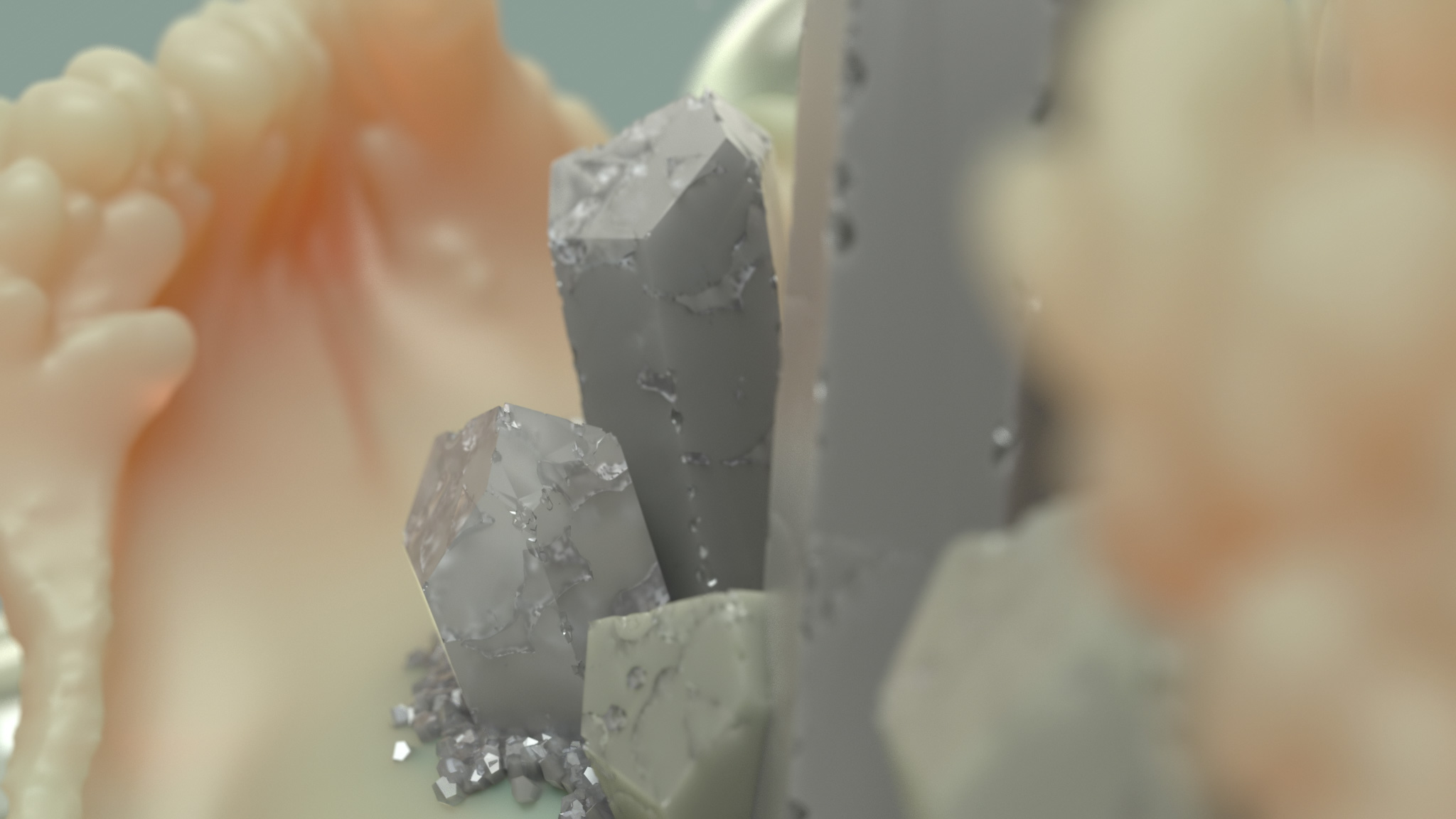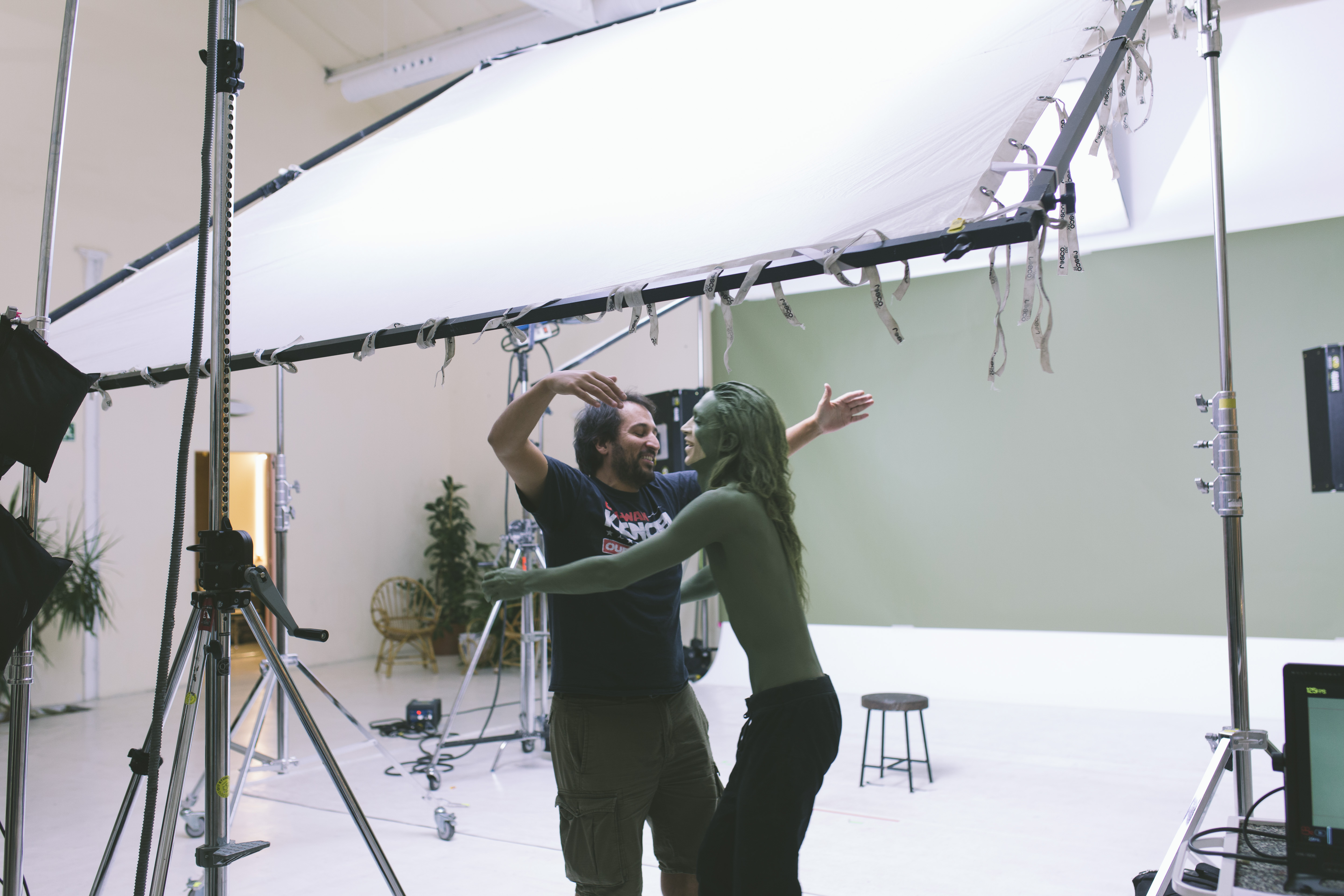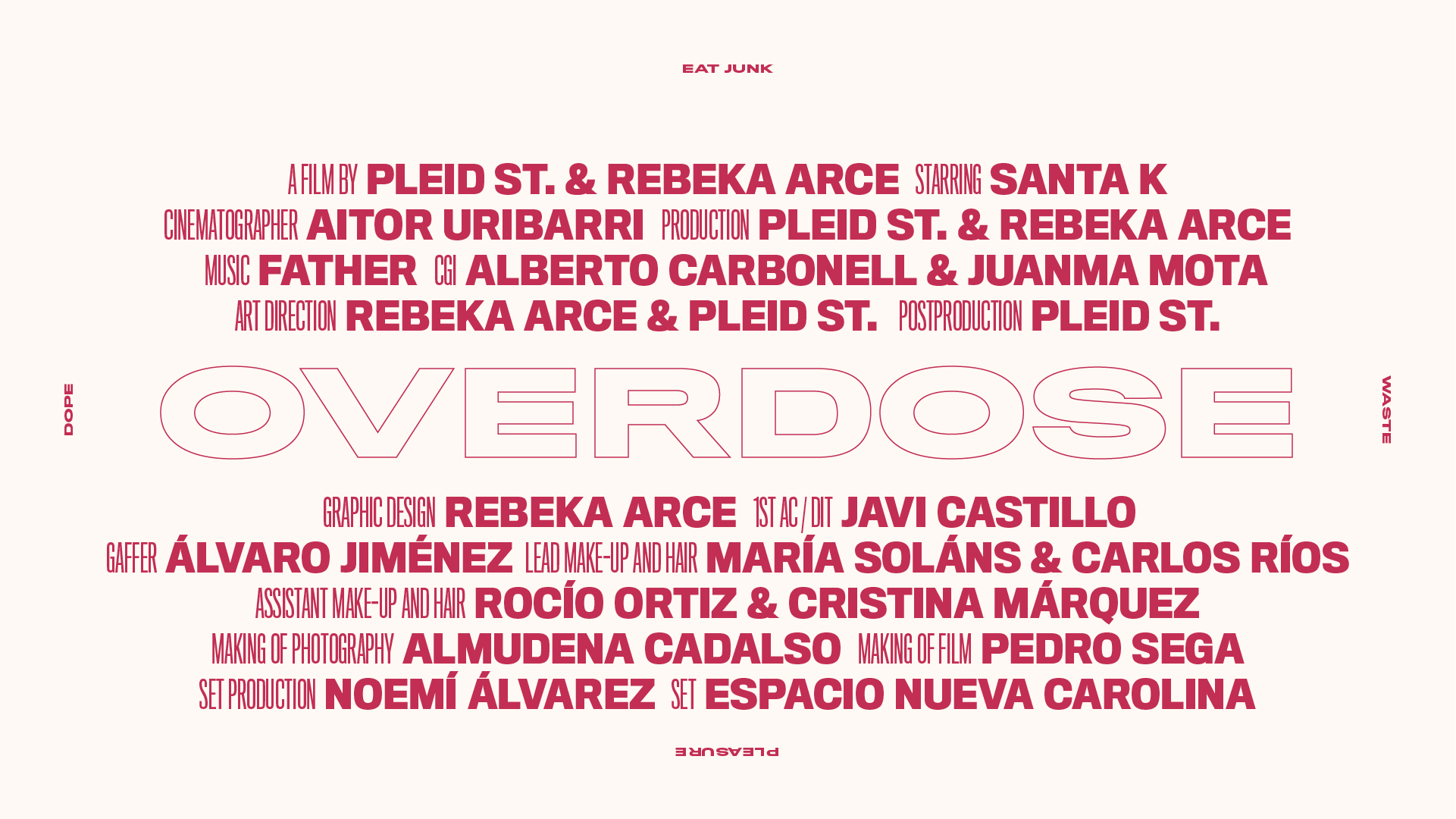 Direction: Rebeka Arce & Pleid St.
Art Direction: Rebeka Arce & Pleid St.
Production: Pleid St. & Rebeka Arce
Postproduction: Pleid St.
Graphic Design: Rebeka Arce
Model: Santa K
Cinematographer: Aitor Uribarri
Music: Father
CGI: Alberto Carbonell & Juanma Mota
1st AC / DIT: Javi Castillo
Gaffer: Álvaro Jiménez
Lead Make up & Hair: Mery Makeup (María Soláns, Carlos Ríos)
Assistant Make up & Hair: Rocío Ortiz y Cristina Márquez
Set production: Noemí Álvarez
Making of photography: Almudena Cadalso
Set: Espacio Nueva Carolina